R&D for functional unit
Planning・design
Making full use of the latest CAD/CAE, high performance and quality products are designed.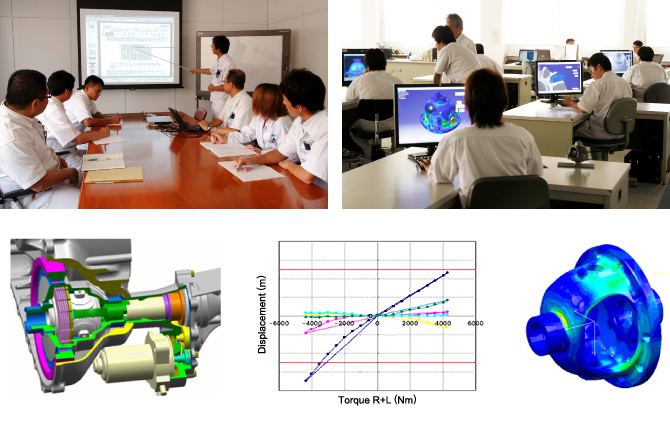 For designing work of functional units, functional issues are to be solved at the early stage by means of Assembly Structural Analysis (CAE) and thus R&D is accelerated.
Test・research
Functional quality of products is guaranteed through performance test of drive-train unit as well as material property test of single components.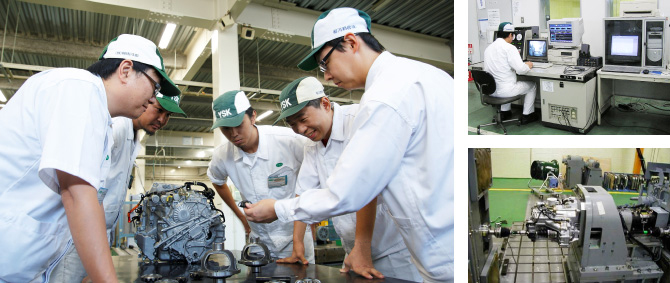 With professionalism not missing to find even a tiny change, actual product test and its data analysis are conducted. Functional guarantee is endorsed through those tests.